The only opportunity of the year for us to be considered 'normal' for a change
LAST MINUTE NEWSES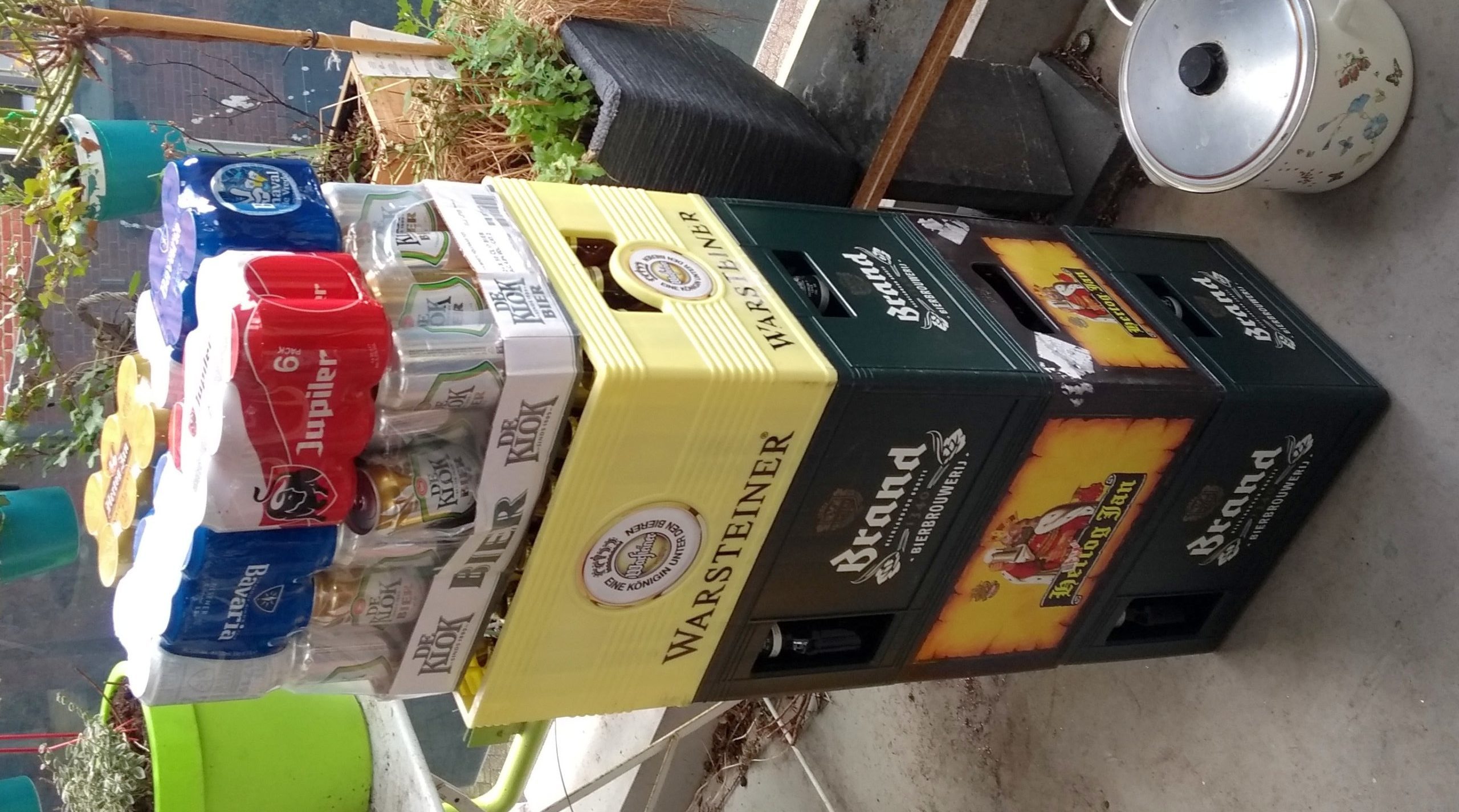 There will be no Heineken at Carnaval and Storm Ellen will arrive in the late afternoon on Sunday with only 1% chance it will be as bad as Dennis and Ciara were in the previous weekends.
What is going to happen? pictures from last year
Good to know – This is not a professionally managed event with nice accommodations and room-service. If you don't take the last train home (or you missed it), you can crash at Chez Pink. If there is not enough beer, we send someone to the supermarket around the corner to get more – same for food – You are free to book a hotel or B&B of course. Don't wait too long for that, Carnaval is a busy time around here.
How to get there – By train to Tilburg Central and then a leisurely 15 minute stroll to Chez Pink. If you come by car, fill out your license plate. Pink will pay for parking (with pleasure) or you will pay a huge fine.
Saturday 22 February – 1500 hrs
– AH3 #1337 Hash + Circle _ We will have an indoor circle – Pink Panter has sitting privileges (valid for any hash, wherever in the world, granted by the Royal Milan & BordigheraH3 back in the days).
– Food – there will be veggie stuff
– Dress Up – you look ridiculous if you don't
– Hitting Town – pay as you go
– Say goodbye – and take the last train home

<OR>

_ _ _Stay for the Pajama Party followed by
– Breakfast
– Hangover Trail, most likely laid live by Opee, & Circle
– Lunch
– Watch parade – dress warm, it's cold
– Warm up tea (or gluh-wine)
– Say goodbye – please !
Good to know
We want to know whether you are staying for the night. Bring an air mattress and sleeping bag if you have those. Don't worry, we always have few spare mattresses and sleeping bags.
We learned from last year – Jesus will never ever have to sleep on a cold hard floor at Chez Pink ever again! The sofa is for him!
Let us know you are coming so chef can make us sufficient amounts of high quality food. Just the Tip will make us awesome Chinese snacks to warm us up after the run and there will be soup and other yummy to get you through the Carnaval evening and sufficient leftovers for late night snacks and breakfast and lunch.
Frequently asked question:
How many people can crash at your place?
Ehhhhhhhhh, 70 sq-meter > 2 sq-meter pp => 35? Well, 20 tops – More than 12 might get uncomfortable. But with Carnaval, everything is possible here in the South. There is always the hallway and staircase.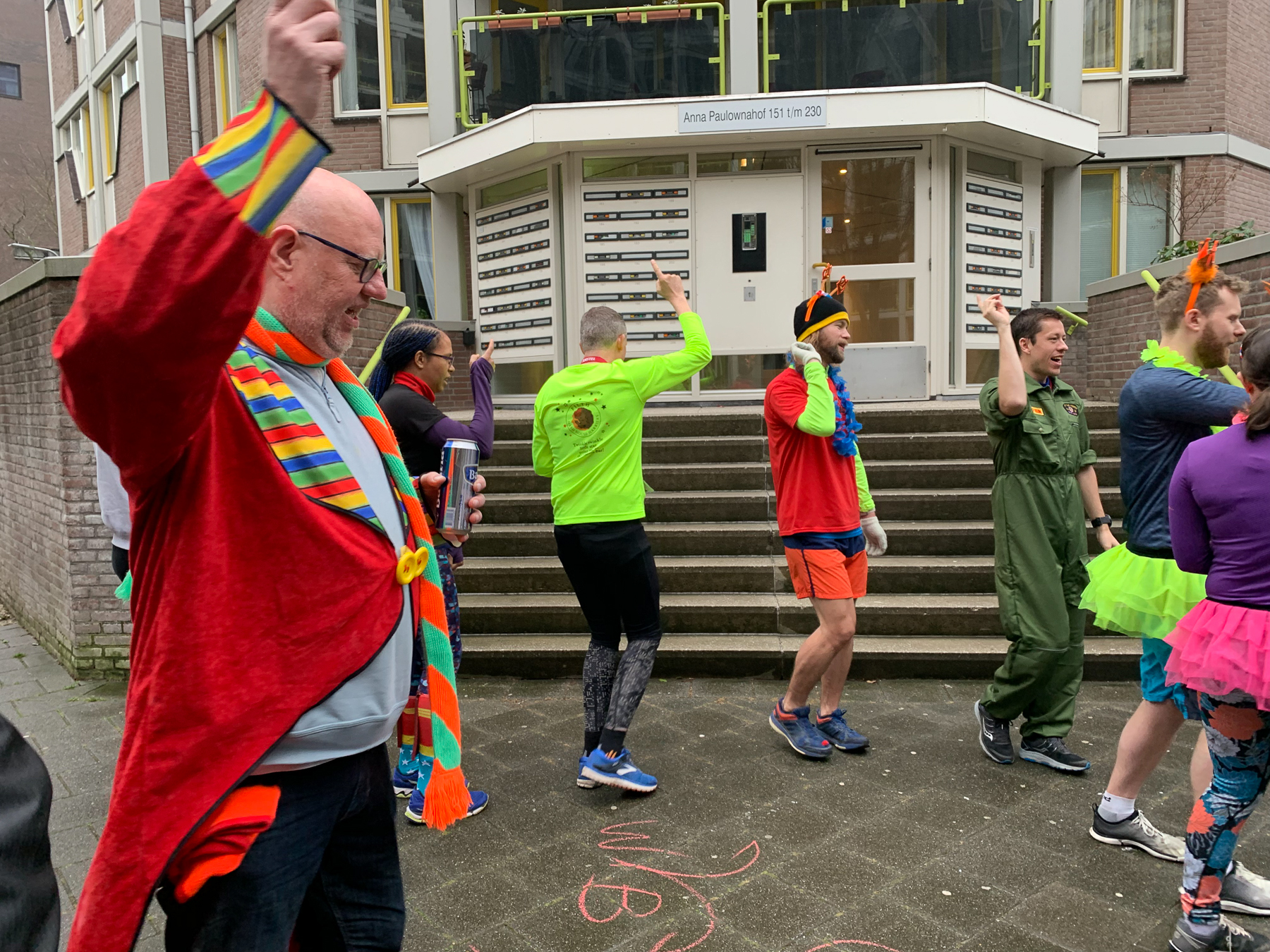 Boring Details
When – Saturday 22 February as from 1500 hrs + Sunday 23 February if you insist.
Where – Chez Pink – Anna Paulownahof 161 – 5038VX Tilburg
Email – PinkPanter@ah3.nl
Tel/WhatsApp – +31 629 101 905
Cost – €5 + €5 + €5 + €5 – depending on how long you hang with us – run + food + breakfast & lunch + run – Carnaval in town is pay as you go
Let know here – Scroll down for who else is coming