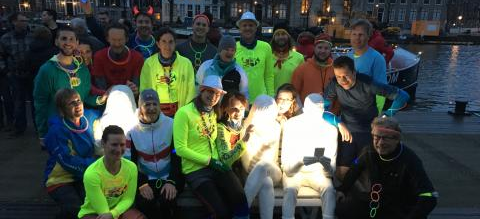 AH3 #1332 Amsterdam Light Festival
Hare – Missing Link What a great way to end another decade of hashing–join us for this traditional Amsterdam Hash hosted by Missing Link and Excremental Earnings. We'll start off at their house where we will decorate our bodies with bâtons lumineux then head out into the chilly night to weave our way through the canals enjoying the art installations.
The r*n will end back at the A-location where we will enjoy homemade pea soup (great for a cold day) and other treats.
RSVP: Please let us know if you'll be joining along, so Missing Link can order the correct amount of lighting accessories and make enough of his amazing erwtensoep, by either using Facebook or sending an email to: ra@ah3.nl